Food Surety Training Supporting You in Navigating Food Safety, Quality and Compliance with Confidence
Every day, billions of people enjoy delicious and safe food! Behind the scenes, food professionals work hard and smart providing food & mitigating risks along the farm to fork food supply chains

Complex supply chains and compliance requirements, new food safety hazards, production scale, globalisation, and novel food production methods make food professionals' job harder!
Each year worldwide, unsafe food causes 600 million cases of foodborne diseases and 420,000 deaths.
(Source:
World Health Organization
website)
At Food Surety, we provide food professionals with personalised training and advice so that they are more confident and fulfilled in protecting consumers and brands.
At Food Surety, we provide food professionals with personalised training and advice, so they are more confident & fulfilled in protecting consumers & brands. We can support you too.
Food Surety, Who We Are...

About Food Surety Limited
Food Surety Limited is a food protection training and consultancy rooted in New Zealand with global reach, committed to supporting food professionals and food businesses so they can successfully protect consumers and their brands integrity.

Our Expertise
At Food SUrety, we specialise in delivering training solutions in a range of crucial areas that drive excellence in the food industry. From

food hygiene training

&

HACCP

, to

food defence

&

TACCP

,

food fraud prevention

&

VACCP

,

food safety culture building

,

quality auditing

and

quality and food safety managements systems

in line with GFSI recognised certification programmes like

BRCGS

, SQF, FSSC22000.

Our expertise extends to quality auditing and developing food safety management systems aligned with GFSI recognized certification programs like BRCGS, SQF, FSSC22000, and more.
Empowering Behaviors Through Training
A significant aspect of our approach is enhancing behaviors that foster a culture of safety, quality, and compliance. Our training goes beyond imparting knowledge; it's designed to cultivate behaviors that drive positive change within your organization. We believe that true transformation comes when individuals and teams are empowered to take action that aligns with the highest standards of food safety and quality.
Your Needs at the Heart of Our Approach
Our commitment is to you. You are always in mind when we

design, develop and deliver our training solutions

to help you drive tangible change at your workplace. Whether it's through in-person classroom training, virtual classroom (live online training) or on-demand e-learning we provide flexibility tailored to you and your team's learning preferences.
Our values:
Connect in meaningful ways

Meaningful connections foster collaboration with food professionals, food businesses and stakeholders.

See the wider context

Our perspective goes beyond the obvious, recognising the broader context that food professionals and businesses operate within.

Look for creative solutions
Crafting innovative training solutions and fostering creative thinking to empower food professionals in tackling challenges within the intricate global food supply chains.


Learn continuously
Every experience is an opportunity to learn, grow, and continually improve

Our values:
Connect with people in meaningful ways

Look for creative solutions

Learn from every experience
Training Services

Fully tailored to suit your team's training needs



Innovative, recognised adult teaching methodologies



Arming you to achieve the desired results and food safety culture desired


Advisory Services

Targeting Food Defence, Food Fraud Prevention and Food Safety



Helping you protecting your consumers, organisation & brand



Your decisions can save or harm thousands of consumers! You deserve to be fully supported.
Food Surety's Accreditation & Approvals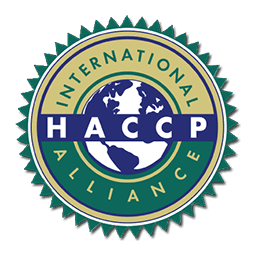 Leading food industry brands & organisations like these trust Food Surety

At Food Surety we are committed to designing, developing and delivering the best courses possible with huge emphases on both behavioral and cognitive approaches to learning to achieve real outcomes.

Ray Haddad
Hello! I'm Ray, the Lead Trainer & Managing Director at Food Surety. I am a food professional myself, and I know how difficult it can be when you want to do a great job building and implementing a process that meets expectations, but the expectations or the how to get there need to be clarified!

I believe everyone in the industry deserves the knowledge and confidence to do their job right. I am driven by food professionals' experiences of light bulb moments and breakthroughs in their thinking. Therefore, I deliver courses with the tools and insights you need to excel.

Since 2007, I've worked in quality assurance, auditing, consulting, training, and as an advisor in international projects in the food industry. I have a proven track record of conducting hundreds of audits, including external 3rd party certification audits, as an auditor/verifier recognised by the New Zealand Ministry for Primary Industries (MPI). Additionally, I have trained thousands of food professionals across different sectors and regions, including New Zealand, Southeast Asia, and the Middle East.

So let's work together to support you in protecting food for all and creating a safer and more sustainable food system.

Ray has trained thousands of satisfied food professionals and businesses, since 2012
4500+
Trained professionals, vast majority recommending the trainer to a friend.

+80 NPS
Net promoter scores (NPS) range from -100 to +100. Our +80 NPS grants confidence.

20+
Course topics and levels delivered supporting food professionals to do what's right with confide.
In addition, 350+ internal, supplier and external certification audits conducted since 2007.
What other Food Professionals say about us

I'm passing on a recommendation for a good course and trainer. I recently completed VACCP training with Food Surety. The one day course was via zoom and was surprisingly hands on with breakout rooms and working through examples. It has helped reflecting on all potential fraud types across the entire supply chain and appropriate mitigations. I highly recommend it.

Craig Cooper
Quality and Operations Manager
Hawkins Watts New Zealand


Ray is very knowledgeable, has a very effective communication and ability to keep you engaged and interested. My team and I have learned a lot, and we feel more confident applying the knowledge back in our workplace.


Virginie Cazeaux
Quality Assurance & Compliance Manager
Frucor Suntory New Zealand Ltd

I would like to sincerely thank Ray Haddad of Food Surety for delivering an Insightful and Informative training session. My Acquaintance and connections who are in the Space of Food safety & Technical compliance who would require an in depth understanding on Food defense and Food fraud implementation. I would certainly recommend you to take up this course


Ravishankar Kumaresan
Food Safety & Regulatory Compliance Manager
Mercorella Group


Phil Nilsson
Director and Engineering Manager
Alive Foods Limited



Start your learning journey now!
Don't lose the opportunity to become more confident, efficient and effective in your daily professional life

Advanced HACCP Certification, Introductory HACCP training courses, auditing skills training, Food defence TACCP and food fraud prevention VACCP training as well as Food safety certification and many more...