Introductory Food Safety e-learning
Every food handler, across the food supply chain, have a key role to play protecting consumers and brands, hence the importance of basic food safety understanding and consistency for your team.
This e-learning/online food hygiene training course explains relevant workplace best practices and the why behind it all. It motivates food handlers doing whats right with confidence.
Give food handlers the food hygiene awareness, skills & surety they need to:
Be more effective maintaining food safety control plans
Manage food safety risks related to their role and save costs of non-compliance,...
Protect consumers and brands
Meet regulatory training certification requirements
Trainer: Ray Haddad


Level: Introductory


Video time: 2+ hours, 18 interactive short videos


Lessons: Interactive videos, e-books, exercises, quizzes and community discussion board


Study time: 3 to 4 hours total


Exams: 1 open book exam


Access: 3 months access anytime, anywhere, from any device

Price includes all taxes and fees

Food Surety's "100% Money Back Guarantee" applies

Completing this course, food handlers will be able to:
Define food safety and its importance


identify food safety hazards and their significance


List methods used to control food safety hazards and food spoilage


Cross-contamination and its prevention using good manufacturing practices (GMP)


Understand food safety time temperature controls


Meet regulatory and food safety certification programmes requirements

What's included?
Learning methods


Presentations and e-books

18 Short interactive videos

Exercises and quizzes


Live discussions


Join "Food Surety Community" of food professionals


Online assessment

3 month access from smart phone, tablet or computer, anytime, anywhere

Certificate of Completion
Demonstrating understanding and competency.

Meet expectations of regulators e.g. New Zealand Ministry for primary industries MPI, councils and certification programmes evaluators and verifiers

W

ho

is it for?




All food and beverage businesses, restaurants and hospitality, early childcare centers, importers, exporters, food manufacturers, hospitals and home food businesses:

Personnel responsible for receiving and storage of food and related products


Personnel engaged in preparing, processing, serving and delivering food and related products


Chefs and kitchen managers who need a refresher


Maintenance/engineering personnel


Professionals engaged in the supply of food who want to understand the basics

Testimonials

I'm passing on a recommendation for a good course and trainer. I recently completed VACCP training with Food Surety. The one day course was via zoom and was surprisingly hands on with breakout rooms and working through examples. It has helped reflecting on all potential fraud types across the entire supply chain and appropriate mitigations. I highly recommend it.

Craig Cooper
Quality and Operations Manager
Hawkins Watts New Zealand


Ray is very knowledgeable, has a very effective communication and ability to keep you engaged and interested. My team and I have learned a lot, and we feel more confident applying the knowledge back in our workplace.


Virginie Cazeaux
Quality Assurance & Compliance Manager
Frucor Suntory New Zealand Ltd

Over my 35 years of going to all sorts of courses this HACCP course has to be one of the best. Ray is clear, knowledgeable and agile thinker.


Phil Nilsson
Director and Engineering Manager
Alive Foods Limited
Ray Haddad
I am the Trainer & Managing Director at Food Surety Ltd, I too hate confusion! I have worked in the food industry in quality assurance roles, auditing, consulting, training, instructional design, work place assessment and as an advisor in international food safety projects. This varied experience has given me depth of understanding of the needs and the pain points of the different parties in the food industry.

Since 2007, I have a proven track record conducting hundreds of audits including external 3rd party certification audits as an auditor/verifier recognised by the New Zealand Ministry for Primary Industries (MPI), in addition, I have trained thousands of food professionals from government agencies, NGOs, academia and businesses across the whole supply chain from farm to fork and across the different sectors, not only in New Zealand but in Southeast Asia and Middle East.

I am driven by food professionals experiencing light-bulb moments and breakthroughs in their thinking and I enjoy supporting them protecting food for all everywhere.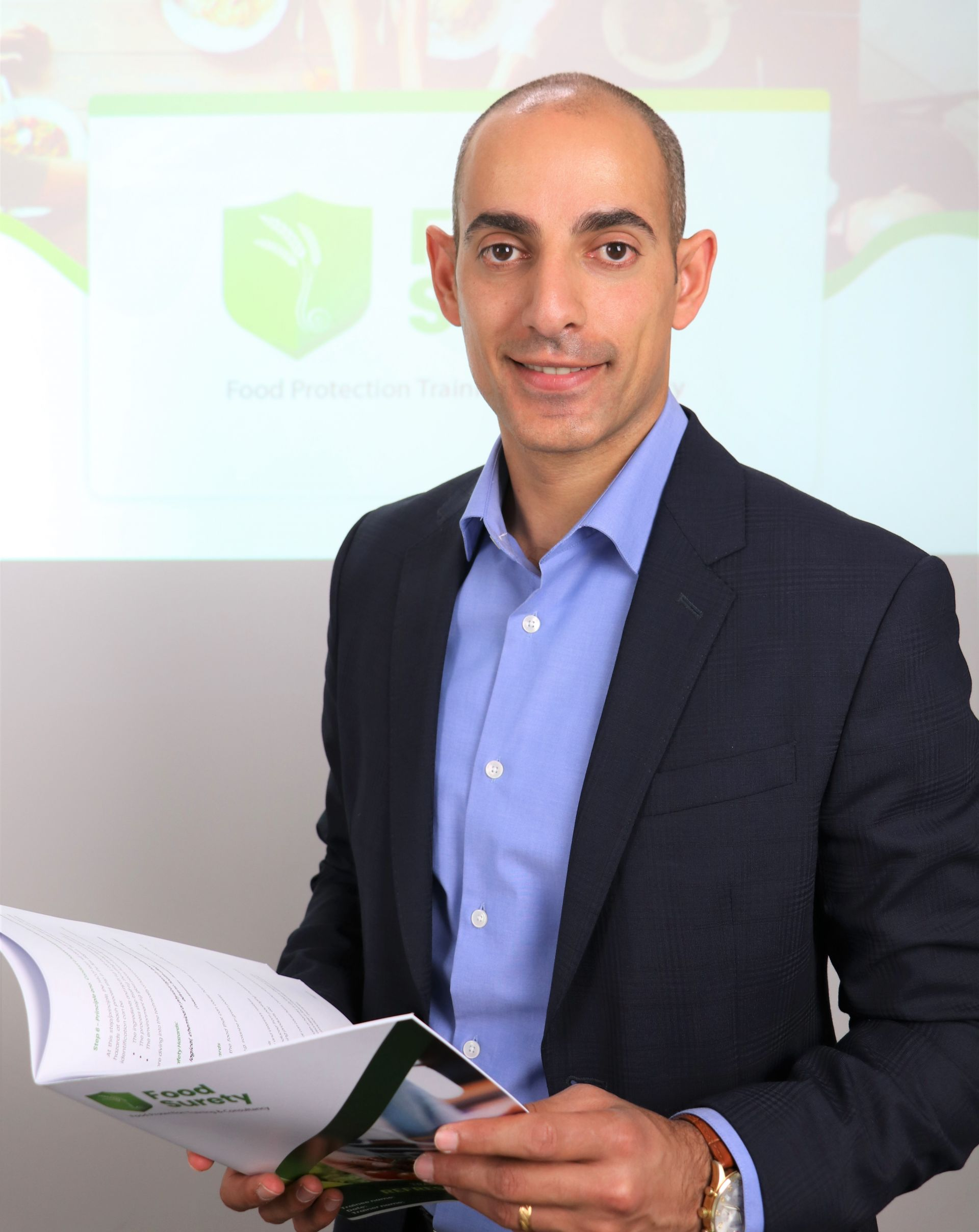 On demand food safety training certification
3 to 4 hours study time including 18 short videos, quizzes and community discussion board
Accessed anytime, anywhere and from any device including the food handler's smartphone
Three months access - best value!
Meet regulators (MPI & council) food handler training requirements
Food Surety money back guarantee applies.
We offer best value and money back guarantee in case you didn't love it so... Enroll now!
Food Safety e-learning course explained
What is Food Safety on demand e-learning?

It means that this Food handler training is accessed anytime, anywhere and from any device. It can be completed at the food handler pace to suit their schedule.

Does this basic food handler training satisfy regulatory expectations e.g. The Food Act, Animal Products Act...?

This basic food hygiene training is based on Codex Alimentarius General Principles of Food Hygiene 2020 ammendments as well as new Zealand Qualification Authority unit 167, 168 and 20666.

It meets the requirements of Good manufacturing Practices, Prerequisites Programmes and HACCP food safety systems.

It satisfies regulatory and auditors/verifiers expectations
What are the benefits of taking this Food Surety Introductory Food Safety e-leaning course?

This course designed and delivered by renowned, hands on food safety experts
Save time & money. With Food Surety online learning, food handlers can access content anywhere and anytime... no travel cost.
Lectures can be taken any number of times
Access updated content and group discussions for three months which leads to better information retention
Learners can define their own speed of learning instead of following the speed of the whole group. You can go faster or slower to suite your needs.
Do you offer group training discounts? What about face-to-face training?

e-Learning Food Hygiene Training Certificate
On demand food safety training certification

Accessed anytime, anywhere and from any device including the food handler's smartphone
Three months access - best value!
Meet regulators (MPI & council) food handler training requirements
Food Surety money back guarantee applies.
We offer best value and money back guarantee in case you didn't love it so... Enroll now!