HACCP Principles & Advanced Application Training Course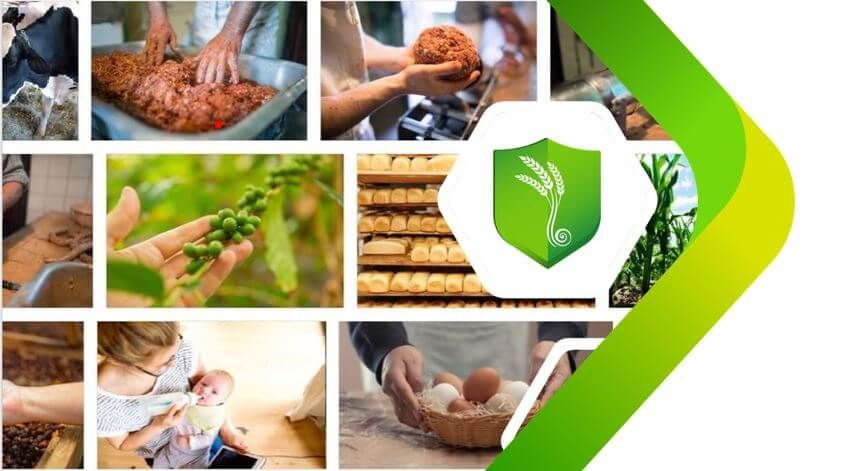 Why advanced HACCP principles and advanced application training? Well, has your HACCP plan gone too long and complex over the years? Does it take a lot of your time reviewing and maintaining? Is it time for HACCP training course to align the HACCP team's thoughts on the HACCP system?
Here is the advanced HACCP certification training that will arm you with the practical tools, techniques and tips required to give you the surety and peace of mind you need in your food protection journey.
This HACCP training is based on:Enrol and get the knowledge, skills and surety you need to:
Be more effective food safety team member and quality assurance professional

Manage the food safety risks related to your finished products and processes
Meet formal HACCP certification requirements of a GFSI compliant food safety management system like BRCGS, SQF, FSSC22000 and other relevant standards.
Meets NZ MPI recognised verifier & evaluator HACCP training requirements


Accredited by the
International HACCP Alliance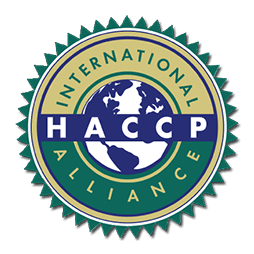 Completing our HACCP training course, you will be able to:
Recognise the relationship between HACCP and food safety, HACCP updates and directions


Explain Prerequisite Programmes (PRPs)/Good Manufacturing Procedures (GMP)


Identify and establish control measures and potential deviations for food safety hazards related to your workplace


Present and discuss the principles of HACCP, 2023 guidelines


Develop and review a HACCP Plan inline with Codex Alimentarius General Principles of Food Hygiene CXC 1-1969 (Amended 2023)


Establish monitoring, corrective actions, verification and review effectiveness of your HACCP plan


Present and discuss verification and validation requirements of HACCP plans and controls


Recognise the impact of regulatory requirements, support systems and team members competency on your HACCP system


Meet formal HACCP training requirements of GFSI recognised certification programmes e.g. BRCGS, SQF and similar programmes


Be more effective as a HACCP team member reviewing and updating HACCP plans

What's included?
Learning methods


Presentation and workbook

Exercises

Live discussions


Assessment

Links and resources

Certificate of Completion
Get an official Food Surety Certificate with the International HACCP Alliance
Gold Seal
Applied on it.
Your details will be listed in the
International HACCP Alliance HACCP registry database
of trained individuals
Meet expectations of certification programmes like BRCGS, SQF, FSSC22000...
All food & beverage sectors:

Quality assurance & compliance professionals


Internal auditors


Food processing professionals


Product development professionals


Engineers & maintenance professionals

HACCP Certification NZ Classroom Training
NZ$1,250 Including GST & Fees

Engaging content developed and delivered using recognised best adult teaching practices


In person interaction with trainer and other trainees at HACCP Training NZ


Engaging and interactive exercises


Access the online assessment and printable certificate at the end of the training course. No waiting time.

HACCP Certification
Virtual Classroom

NZ$1,250 Including GST & Fees

Delivered in real-time by recognised food safety experts

Engaging and interactive groups exercises


Accessible from anywhere in the world


Accessible from any device


Save the travel time and cost

Access the online assessment and printable certificate at the end of the course. No waiting time.

HACCP Course
e-Learning

Coming soon

Learn at your pace anywhere anytime


Engaging video, exercises and quizzes


6 months access to updated content


Repeat the training any number of times


Engaging content delivered using recognised best E-learning practices


Cost effective


Access the online assessment and printable certificate at the end of the course. No waiting time.

I am the Trainer & Managing Director at Food Surety Limited. I have worked in the food industry in quality assurance roles, auditing, consulting, training, instructional design, workplace assessment and as an advisor in international food safety projects. This varied experience has given me a depth of understanding of the needs and the pain points among the different parties in the food industry.

Since 2007, I've had a proven track record conducting hundreds of audits including external 3rd party certification audits as an auditor/verifier recognised by the New Zealand Ministry for Primary Industries (MPI). In addition, I have trained thousands of food professionals from government agencies, NGOs, academia and businesses across the whole supply chain from farm to fork and across the different sectors, not only in New Zealand but in Southeast Asia and Middle East.

I am driven by food professionals' experiences of light bulb moments and breakthroughs in their thinking. I enjoy supporting them protecting food for all.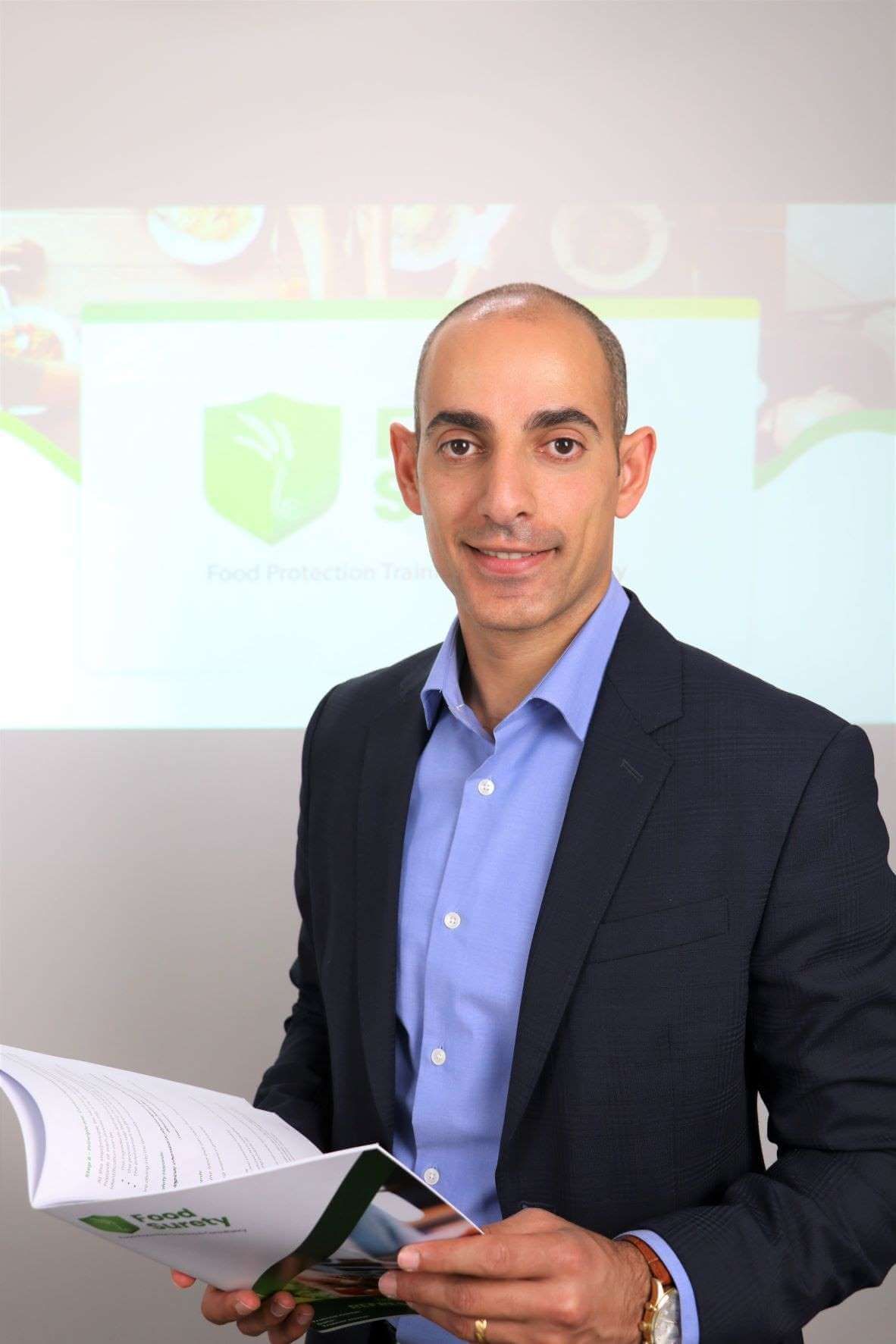 I'm passing on a recommendation for a good course and trainer. I recently completed VACCP training with Food Surety. The one day course was via zoom and was surprisingly hands on with breakout rooms and working through examples. It has helped reflecting on all potential fraud types across the entire supply chain and appropriate mitigations. I highly recommend it.

Craig Cooper
Quality and Operations Manager
Hawkins Watts New Zealand


Over my 35 years of going to all sorts of courses this HACCP training session has to be one of the best. Ray is clear, knowledgeable and agile thinker.

Phil Nilsson
Director and Engineering Manager
Alive Foods Limited


Ray is very knowledgeable, has a very effective communication and ability to keep you engaged and interested. My team and I have learned a lot, and we feel more confident applying the knowledge back in our workplace.


Virginie Cazeaux
Quality Assurance & Compliance Manager
Frucor Suntory New Zealand Ltd

I would like to sincerely thank Ray Haddad of Food Surety for delivering an Insightful and Informative training session. My Acquaintance and connections who are in the Space of Food safety & Technical compliance who would require an in depth understanding on Food defense and Food fraud implementation. I would certainly recommend you to take up this course


Ravishankar Kumaresan
Food Safety & Regulatory Compliance Manager
Mercorella Group


Advanced HACCP course NZ-Classroom Training- Dates
\Learnworlds\Codeneurons\Pages\ZoneRenderers\CourseCards
Advanced HACCP Virtual Classroom - Dates
\Learnworlds\Codeneurons\Pages\ZoneRenderers\CourseCards
\Learnworlds\Codeneurons\Pages\ZoneRenderers\CourseCards
Advanced HACCP Training in New Zealand satisfying Codex, MPI and GFSI recognised programmes requirements.

What is Hazard Analysis and Critical Control Point - HACCP meaning?
HACCP is a system that does identify, analyse, and control biological, chemical and physical food safety hazards to prevent food safety issues from raw materials procurement, food processing, manufacturing, distribution and consumption of the finished product.

What makes HACCP system globally accepted?

HACCP based management system is the best approach to managing food safety risks, it is scientific, and it is accepted by Codex Alimentarius, most regulators around the world, GFSI recognised and customers food safety certification standards.


What makes an excellent HACCP certification course?

Other than the typical expectations of good, engaging, easy to follow and understand training course, an
excellent HACCP training course
should be relevant to the trainee's industry and provide them with practical tips and best practices that help them to do what is right with confidence protecting consumers and brands. Knowledge is good but applying it is great.
What are the 12 steps of Codex HACCP?

Assemble HACCP Team and Identify Scope


Describe product


Identify intended use and users


Construct flow diagram


On-site confirmation of flow diagram


List all potential hazards that are likely to occur and associated with each step, conduct a hazard analysis to identify the significant hazards, and consider any measures to control identified hazards (Step 6/ Principle 1)


Determine the Critical Control Point/points (Step 7/ Principle 2)


Establish validated critical limits for each CCP (Step 8/ Principle 3)


Establish a Monitoring System for Each CCP (Step 9/ Principle 4)


Establish corrective actions (Step 10/ Principle 5)


Validation of the HACCP Plan and Verification Procedures (Step 11/ Principle 6)


Establish Documentation and Record Keeping (Step 12/ Principle 7)
How often is a refresher HACCP training certification required?

Refresher HACCP training courses are recommended particularly for quality assurance, production and engineering teams every three years to keep up to date with current food safety concerns, regulations, requirements and expectations. Food Surety advanced HACCP training courses has no expiry date however it is recommended to have a refresher every three years to keep building on your knowledge and experience.


What HACCP training NZQA requirements does Food Surety's HACCP certification meet? Is it accepted by NZ Ministry for Primary Industries?

Food Surety's HACCP training courses are based on and deemed equivalent to NZQA Unit 28264 HACCP training. This meets the requirements of the New Zealand Ministry for Primary Industries (MPI) for recognised persons like Food Act 2014 and Animal Products Act 1999 verifiers and evaluators.


Is Food Surety's advanced HACCP certification course International HACCP Alliance Accredited?

Yes it is, completing this accredited HACCP certification online course (virtual Classroom) or classroom training successfully, you will get an official Food Surety Certificate with the International HACCP Alliance Gold Seal on it.
Does Food Surety's application of HACCP course cover topics like good manufacturing practices, flow diagram, corrective actions, hazard analysis and identifying critical control points/decision tree?

Yes, it sure does and in full details. You will understand the full application of Hazard Analysis and Critical Control point HACCP so you identify and manage biological, chemical and physical hazards related to your food industry and food processing methods. You will be able to build and maintain a robust food safety management system.

Will the HACCP workshop cover critical limits, monitoring and corrective actions? How about validation and verification?

Sure thing. It covers in full details the prerequisite programmes and the 12 steps detailed in Codex Alimentarius General Principles of Food Hygiene guidelines including the 2023 HACCP updates.

What are the three types of HACCP Validation as per Codex Alimentarius, 2023 guidelines?

Before the HACCP plan can be implemented, its validation is needed; this consists of making sure that the following elements together are capable of ensuring control of the significant hazards relevant to the food business: identifying the hazards, critical control points, critical limits, control measures, frequency and type of monitoring of CCPs, corrective actions, frequency and type of verification and the type of information to be recorded in the food safety management system.

Validation of control measures and their critical limits is performed during the development of the HACCP plan

Demonstration that control can be achieved consistently under production conditions
Remember both verification and validation are key activities to the development and implementation of a HACCP plan

What are the three types of HACCP Verification Procedures as per Codex Alimentarius, 2023 guidelines?

Procedures to verify that the HACCP plan is being followed and controlling hazards on an ongoing basis

Procedures that show the control measures are effectively controlling the hazards as intended

Reviewing the adequacy of the HACCP system periodically and, as appropriate, when changes occur. This is of extra importance in case of developing new products or commissioning new production lines. Some times changes to food processing may seem minor but they care not from a food safety point of view.

Be the food and HACCP expert you aspire to be! Protect your organisation, consumers and your future!