Food Safety Culture Training - BRCGS Approved Course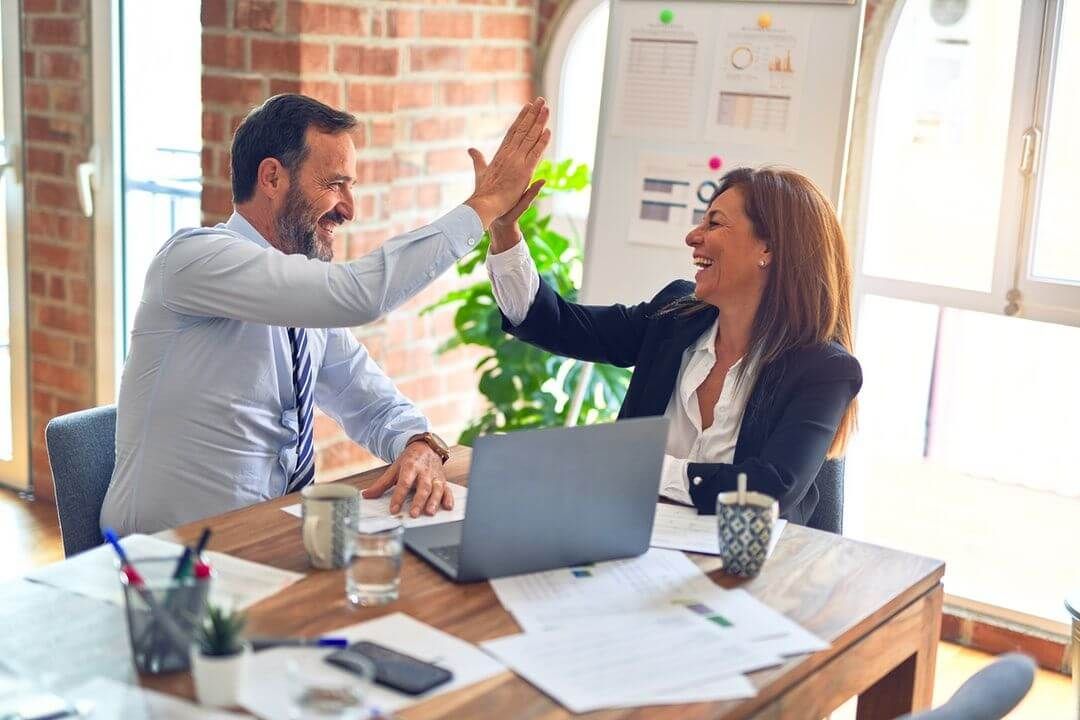 Why Food Safety Culture Training? Food safety systems on paper or drive do not produce safe food, people do. Asking someone or even training them to follow a certain procedure will not necessarily achieve objectives and, importantly, consistent results. Hence, the importance of developing a culture at the workplace where everyone is motivated and even proud to do what is right in regards to producing safe food protecting consumers and brands.
"An Approach to Product Safety Culture" is an approved BRCGS training Course that is industry focused, considering organisational culture, leadership and behavioural concepts; inclusive of and generic to all BRCGS Global Standards, and other GFSI certification programmes, regardless of business size or whether sites have a product scope of food or non-food related goods/ services.
Training Format
Classroom

Virtual

In-house
Duration
One Day
9am to 5pm


Training Certification
BRCGS/Food Surety Certificate


Why Food Surety Food Safety Culture training?
Achieving food safety buy-in is challenging




Inconsistency in following food safety practices, procedures and doing the right things can harm consumers.


Inconsistency harm brand's reputation too and increase food safety compliance cost.


Every workplace has a culture, the same apply to any food industry organisation, it is what we learn from the group,weather you like it or not!

Become a food protection catalyst!
Food protection is the responsibility of everyone at the workplace, and everyone is affected by the groups they belong to.

Understand the impact of attitudes and behaviour on product safety culture and how to influence these to drive positive change

Learn how to prepare a a Food Safety Culture Plan and how to engage others in it.

BRCGS Training and certification
Food Surety is a BRCGS Approved Training Partner and this course is an official BRCGS course

This course is part of the BRCGS Professional recognition programme.

Benefits of our Food Safety Culture Training Course

Gain the fundamental understanding of the importance of a strong product safety culture at a site and the important role played by senior management leadership


Understand the importance of attitudes, behaviours, shared values & beliefs and norms that affect food safety culture and demonstrate preparatory steps in developing a Product / Food Safety Culture Plan

Understand an approach to food safety culture assessment that will help you measure where it is today at your food business, identifying internal benchmarking requirements to guide the actions to be prioritised in your Food safety culture plan.


Involve team members, encourage their best practices and employee engagement.

Completing this Food Safety Culture course, you will be able to:
Describe the concept of Product Safety Culture and why a positive culture is important to ensuring product safety and integrity


Identify what the standards require, and the function of product safety culture Plan within a QMS


Recognize the link between behaviour, product/food safety culture and how it underpins product safety assurance


Discuss how to measure product/food safety culture through the use of tools and techniques


Develop a sustainable Product Safety Culture action plan and how to engage staff to support it

What is the actual cost of a negative food safety culture? It can be costing you a great deal already!

This investment in your senior management teams, technical managers and personnel, operation managers, supervisors, quality assurance and compliance personnel, auditors, HR personnel,... is a winning investment for your organisation.

Imagine engaged teams taking pride in doing what is right with confidence consistently.

Price:
NZ$790
/Person (Including GST & Fees)
What's included?
Learning methods


precourse short reading


Presentation and workbook

Practical exercises on building food safety culture plan


Live discussions


Links and resources

W

ho

is it for?




Technical Managers, Quality assurance Managers & personnel


Operations Managers


Human Resources personnel


Auditors and BRCGS Professionals


Anyone involved in implementing or managing product safety culture

Assessment

To complete the course, food companies' participants will need to submit a product safety action plan as a workplace assignment, meeting the assessment criteria with 75% as a passing grade


Certificate of Achievement
Completing this course you achieve BRCGS Certificate of Achievement, it can be used toward your BRCGS Professional recognition.
Our company's QA team recently attended an online full-day session hosted by Ray Haddad from Food Surety. The topic was Product Food Safety Culture and this is an area which is often challenging to navigate. Ray provided us with excellent industry insight. His personable approach made the experience very enjoyable and the online format ran really smoothly. We all took a lot of of this session. I would highly recommend this course to any food/beverage manufacturing companies and will definitely be engaging Food Surety's services again!!!!
Katrina Jones
Group QA Manager

You will get more result than you expected. It is reliable, customized service. very professional in prep support and actual services. I would give them 7 stars if I could.


Teresa Bae
QA Assistant Manager

"I found Ray's training one of the best sessions I attended in years.
Why do I say so?
The trainer is very knowledgeable and the training is tailored to the audience.
The training is thought provoking and incredibly well built.
In the current era, I must say, I found the best remote classroom setup.
Smooth, engaging, well supported.
I'd recommend any professionals working in the food safety industry to book your training today.
And I'd say this course should be a staple in a food professional development, beyond any specific requirement brought by a specific Standard's requirements."


Raffaela Dragani
QA Manager


Food Safety
Culture C
ourses Virtual & Classroom-Dates
\Learnworlds\Codeneurons\Pages\ZoneRenderers\CourseCards
Don't miss the opportunity! Enhance your workplace food safety culture! Your brand, customers and team deserve it.
For in-house/group bookings and discounts, get in touch now.

\Learnworlds\Codeneurons\Pages\ZoneRenderers\CourseCards
I am the Trainer & Managing Director at Food Surety Limited. I have worked in the food industry in quality assurance roles, auditing, consulting, training, instructional design, workplace assessment and as an advisor in international food safety projects. This varied experience has given me a depth of understanding of the needs and the pain points among the different parties in the food industry.

Since 2007, I've had a proven track record conducting hundreds of audits including external 3rd party certification audits as an auditor/verifier recognised by the New Zealand Ministry for Primary Industries (MPI). In addition, I have trained thousands of food professionals from government agencies, NGOs, academia and businesses across the whole supply chain from farm to fork and across the different sectors, not only in New Zealand but in Southeast Asia and Middle East.

I am driven by food professionals' experiences of light bulb moments and breakthroughs in their thinking. I enjoy supporting them protecting food for all.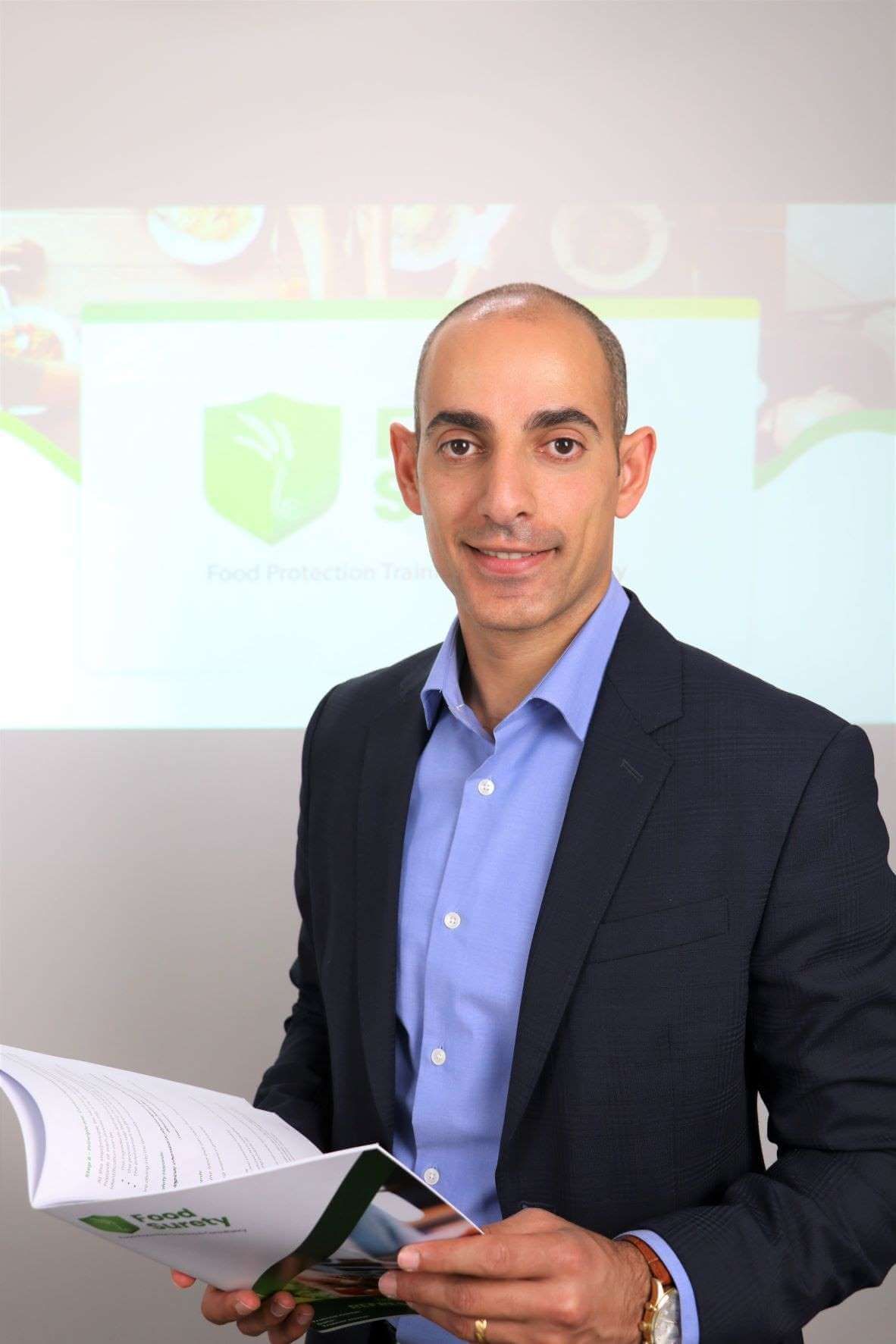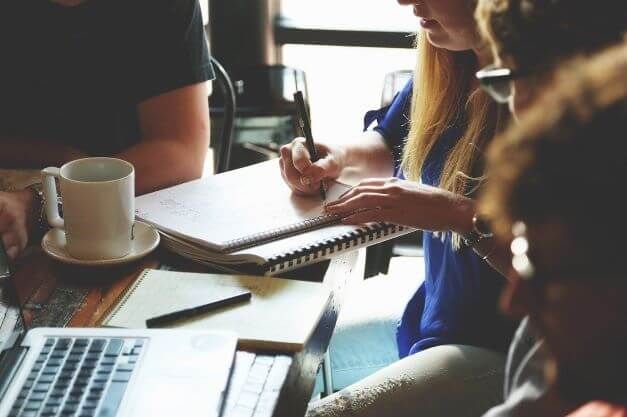 The why of food safety culture training!
Food Companies' systems and policies don't produce safe & suitable food, your team does!

We have invested a lot in creating a
food safety
management system, we do understand local regulatory requirements as well as food safety standards to the like of FSSC22000, we do receive a number of food safety audits too, do we still need to focus on culture too?The answers is simple, a food safety management system and documented standard operating procedures is not enough, people produce safe food and they have shared values & beliefs as well as shared norms that affect how they commit to doing what's right, especially when no one is watching.
Understanding and measure food safety culture at your workplace and actively enhancing it will reduce, errors, cost and food waste, will improve moral, employee engagement and retention, all sounds good right.
Its not about another course, or another action plan, its about practical and SMART goals and actions that will help you to get to a sustainable positive food safety culture. This is what is on offer in this official BRCGS course. It suits sites certified to other Global Good Safety Initiative GFSI certification programmes too.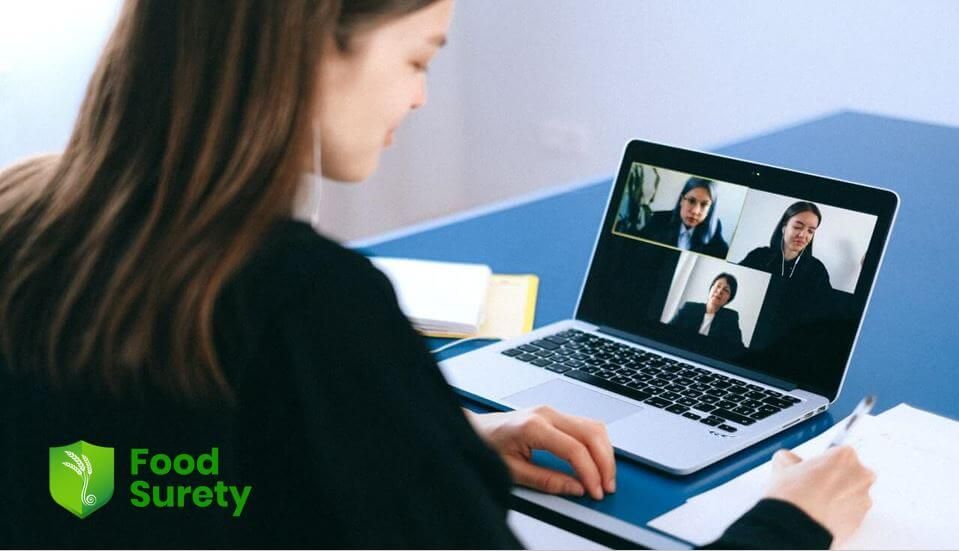 Are virtual classroom online courses as good!
Here is an example of a google review to share with you:

"The course that I participated in was meant to be in person however like a lot of things lately had to be changed to a virtual Training course.

Ray (Course facilitator) was easily the most competent and engaged facilitator that I have seen on not only Zoom but Food Safety. The course meet all expectations and it had a decent assessment at the end of it (harder than normal but enjoyed it) Ray even gave his time to discuss the assessment and was very receptive to feedback.

I didn't know Food Surety before today and now I wont forget them." Matt Bowker
Price:
NZ$790
/Person (Including GST & Fees)
What is Food Safety Culture?
"A company's food safety culture is the shared values, norms and beliefs that affect mindsets and behaviours toward food safety in, across and throughout a company" (
Global Food Safety Initiative GFSI
, position paper)
What does GFSI expect when it comes to food safety culture and senior management commitment?
'GFSI Bench-marking Requirements – Version 2020 states:
'Evidence of the senior management's commitment to establish, implement, maintain and continuously improve the
Food Safety
Management System shall be provided. This shall include elements of food safety culture, at a minimum consisting of: communication, training, feedback from employees and performance measurement on food safety related activities''.
How do you drive positive change within the organisation?

Developing a clear action plan in itself is not enough to achieve long term change. Creating the actions is really the easy bit – the challenge for any business is driving the actions within the business to achieve real, positive change in mindset and instincts. To do this, the business must think about suitable strategies to ensure PSC is really 'felt' / 'believed' within the organisation. Examples of these are discussed in the workshop.

Is this an official BRCGS training delivered New Zealand wide?

Yes, it is. Food Surety is a BRCGS Approved Training Partner. So at the end of the course you get an Attendance Certificate and after successfully completing the post course assignment, you get an achievement Certificate. Completing the assignment and obtaining the achievement certificate is not mandatory. However, it counts toward the BRCGS Professional Training in case you are interested in that.

Why Food Surety's Product Safety Culture training courses?
This course is a comprehensive, full day course that will arm you with the knowledge and skills that will support you building a positive and strong food safety culture at your workplace. While it is a BRCGS official certification, it also suits organisations with other certifications like FSSC22000 and SQF, IFS and Woolworth supplier excellence programme and more.


How to enhance food safety culture in food businesses?

In general, the following is needed to build a positive food safety culture:
Management commitment: the site's senior management shall define and maintain a clear and effective plan for the development and continual improvement of a product safety and quality culture.
define activities involving all sections of the site that have an impact on product safety and quality
describe how the activities will be undertaken and measured, and the intended timescales
review of the effectiveness of completed and ongoing activities.
Investing in food safety culture training and implementation will be one of your best investments!

Investing in food safety culture training and implementation will be one of your best investments!