Food Safety Culture Training - BRCGS Approved Course

Food safety systems on paper or drive do not produce safe food, people do. Asking someone or even training them to follow a certain procedure will not necessarily achieve objectives and, importantly, consistent results. Hence, the importance of developing a culture at the workplace where everyone is motivated and even proud to do what is right in regards to producing safe food protecting consumers and brands.
"An Approach to Product Safety Culture" is a BRCGS training Course that is industry focused, considering organisational culture, leadership and behavioural concepts; inclusive of and generic to all BRCGS Global Standards, in addition to the global market for application to any manufacturing facility - regardless of business size or whether sites have a product scope of food or non-food related goods/ services.

Training Format
Classroom

Virtual

In-house
Training Certification
BRCGS/Food Surety Certificate


Why Food Surety Food Safety Culture training?
Achieving food safety buy-in is challenging




Inconsistency in following food safety practices, procedures and doing the right things can harm consumers.


Inconsistency harm brand's reputation too and increase food safety compliance cost.


Every workplace has a culture, the same apply to any food industry organisation, it is what we learn from the group,weather you like it or not!

Become a food protection catalyst!
Food protection is the responsibility of everyone at the workplace, and everyone is affected by the groups they belong to.

Understand the impact of attitudes and behaviour on product safety culture and how to influence these to drive positive change

Learn how to prepare a a Food Safety Culture Plan and how to engage others in it.

BRCGS Training and certification
Food Surety is a BRCGS Approved Training Partner and this course is an official BRCGS course

This course is part of the BRCGS Professional recognition programme.

Benefits of Food Safety Culture Training

Gain the fundamental understanding of the importance of a positive product safety culture at a site and the important role played by senior management leadership


Understand the impact of attitudes and behaviour on product safety culture and demonstrate preparatory steps in developing a Product Safety Culture Plan

Engage staff and encourage their involvement

Completing this Product Safety Culture course, you will be able to:
Describe the concept of Product Safety Culture and why a positive culture is important to ensuring product safety and integrity


Identify what the standards require, and the function of Product Safety Culture Plan within a QMS


Recognize the link between behaviour, Product Safety Culture and how it underpins product safety assurance


Discuss how to measure an organisation's Product Safety Culture through the use of tools and techniques


Develop a sustainable Product Safety Culture action plan and how to engage staff to support it

Your investment
What is the actual cost of a negative food safety culture? It can be costing you a great deal already!

This investment in your senior leadership teams, technical managers and personnel, operation managers, supervisors, quality assurance and compliance personnel, auditors, HR personnel,... is a winning investment for your organisation.

Imagine engaged teams taking pride in doing what is right with confidence consistently.

Price:
NZ$790
/Person (Including GST & Fees)
What's included?
Learning methods


pre-course short reading


Presentation and workbook

Practical exercises

Live discussions


Links and resources

W

ho

is it for?




Technical Managers, Quality Managers and personnel


Operations Managers


Human Resources personnel


Senior Leadership Teams


Auditors and BRCGS Professionals


Anyone involved in implementing or managing product safety culture

Assessment

To complete the course, participants will need to submit a product safety plan as a workplace assignment, meeting the assessment criteria with 75% as a passing grade


Certificate of Achievement
Completing this course you achieve BRCGS Certificate of Achievement, it can be used toward your BRCGS Professional recognition.
Ray Haddad
I am the Trainer & Managing Director at Food Surety Limited, I too hate confusion and know what it feels like to worry you aren't doing the right thing! I have worked in the food industry in quality assurance roles, auditing, consulting, training, instructional design, work place assessment and as an advisor in international food safety projects. This varied experience has given me depth of understanding of the needs and the pain points of the different parties in the food industry.
Since 2007, I have a proven track record conducting hundreds of audits including external 3rd party certification audits as an auditor/verifier recognised by the New Zealand Ministry for Primary Industries (MPI), in addition, I have trained more than 3750 food professionals from government agencies, NGOs, academia and businesses across the whole supply chain from farm to fork and across the different sectors, not only in New Zealand but in Southeast Asia and Middle East.
I am driven by food professionals experiencing light-bulb moments and breakthroughs in their thinking and I enjoy supporting their journeys protecting food for all everywhere.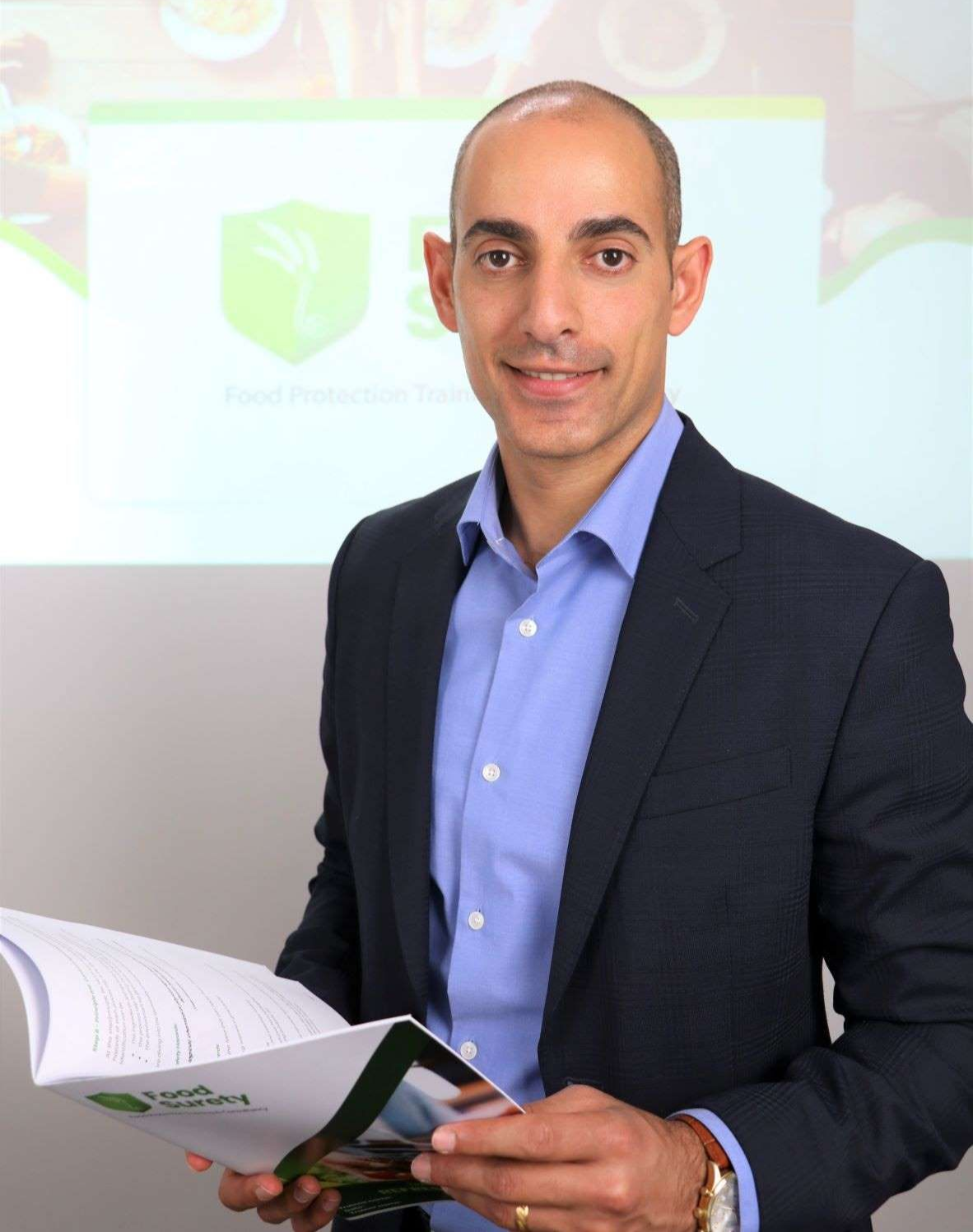 Food Safety
Culture C
ourses Virtual & Classroom - Dates
Don't miss the opportunity! Enhance your workplace food safety culture! Your brand, customers and team deserve it.
For in-house/group bookings and discounts, get in touch now.

Building a food safety culture training in New Zealand, official BRCGS course

What is Food Safety Culture?
A training workshop aimed at internal and external auditors alike helping them understanding the concepts of quality and Food safety management, risk-based thinking and process-based auditing. Arming them with the skills needed to plan, conduct, report and follow up on effective audits following ISO19011:2018 Guidelines for auditing management systems
Why do I need to be a good auditor/verifier?
If you have been tasked to conduct audits then you have to be good at it for two reasons, you don't want to embarrass yourself and you have to identify risks helping the organisation to mitigate them otherwise, there is no point!
Delivering good audits has lots of benefits:
Helping auditees and their business survive and thrive
Reduce time wasted on repeated mistakes, lost resources due to wasted products and rework
Reduce risk and improve processes, systems and outcomes
Etc.
What is process-based auditing?

Long ago we quality auditing has moved away from close-by-close auditing toward process-based auditing whee the auditor focus on the process, its effectiveness and efficiency delivering desired outcomes considering the organisational context.

What makes an excellent auditor training workshop?

Simply put, an excellent auditor training course should:
Have good balance between theory and practical skills.
Arm you with skills and techniques that you actually can/should use conducting management audits
Have hands on real life examples explaining and simplifying concepts
Help you doing what is right with confidence and manage difficult auditing scenarios.
Why Food Surety Advanced Auditor Training?

What are the key audit types?

Based on who is the auditor and auditee there are three types of audits::
Internal (1st party) audits
Supplier (2nd party) audits
External (3rd Party) audits
Also, based on what is being audited, we have product audits, system audits, process audits,...