Introductory HACCP Training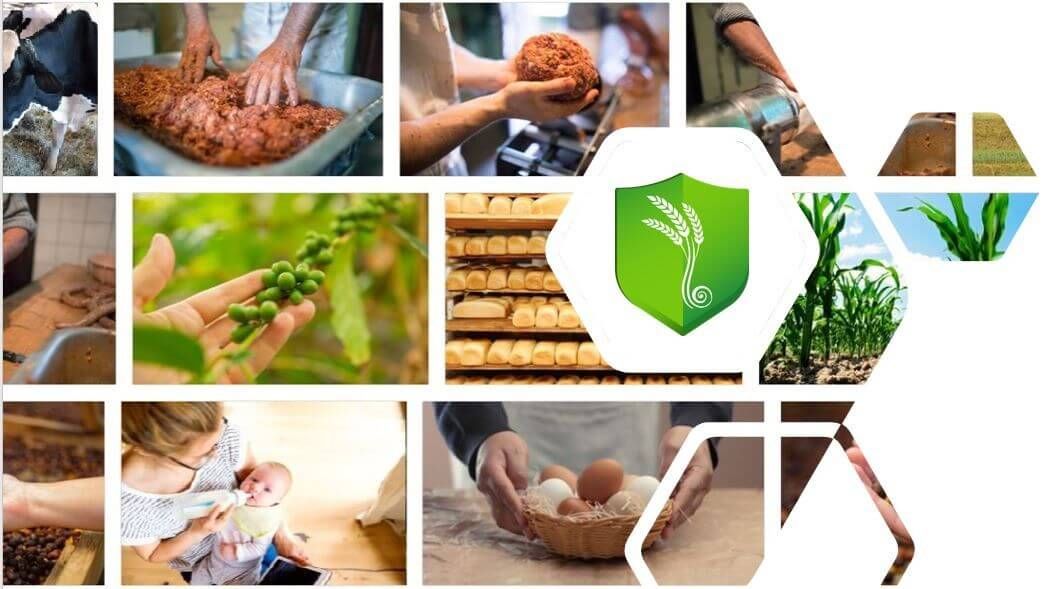 Are you a new HACCP team member? Are you keen on advancing your career of what HACCP is, as well as, your career as a food professional? Do you want to be confident implementing and maintaining your workplace HACCP plan?
This HACCP training course is designed to review the philosophy and principles of Hazard Analysis and Critical Control Point (HACCP) and discuss how to implement HACCP in food businesses. It will give you a deep understanding of the what, how and why of HACCP.
This course is based on:Enroll and get the knowledge and skills you need to:
Completing this HACCP Certification course, you will be able to:
Understand what HACCP is, its importance and benefits

Understand how HACCP relate to and is affected by regulatory requirements

Explain Good Manufacturing Practices (GMPs) and their role

Identify and control food safety hazards related to your products and processes


Present and discuss the principles of HACCP including critical control points and critical limits determination


Understand the development, implementation, and maintenance of a HACCP food safety management system in line with Codex Alimentarius 2023 guidelines

Establish monitoring, corrective actions, verification, and review effectiveness of your HACCP plan


Meets the formal HACCP training requirements of GFSI Standards (BRCGS, SQF) and other relevant Standards.

What's included?
Learning methods


Presentation and workbook

Exercises

Live discussions


Assessment

Links and resources

Certificate of Completion
Demonstrating your understanding and competency of Hazard Analysis and Critical Control point and how it applies to the food safety management system at your food business.

Meet expectations of certification programmes like BRC, SQF,...

All food & beverage sectors:

Quality & Compliance professionals


Internal auditors


Production professionals


Product development professionals


Engineers & maintenance professionals

NZ$595 Including GST & Fees

Engaging content developed and delivered using recognised best adult teaching practices


In person interaction with trainer and other trainees at HACCP Training NZ


Engaging and interactive exercises


Access the online assessment and printable certificate at the end of the course. No waiting time.

NZ$595 Including GST & Fees

Delivered in real-time by recognised food safety experts

Engaging and interactive groups exercises


Accessible from anywhere in the world


Accessible from any device


Save the travel time and cost

Access the online assessment and printable certificate at the end of the course. No waiting time.

e-learning Training

Coming soon

Learn at your pace anywhere anytime


Engaging video, exercises and quizzes


6 months access to updated content


Retake the course any number of times


Engaging content delivered using recognised best E-learning practices


Cost effective


Access the online assessment and printable certificate at the end of the course. No waiting time.

I am the Trainer & Managing Director at Food Surety Limited, I have worked in the food industry in quality assurance roles, auditing, consulting, training, instructional design, workplace assessment and as an advisor in international food safety projects. This varied experience has given me depth of understanding of the needs and the pain points of the different parties in the food industry.

Since 2007, I've had a proven track record conducting hundreds of audits including external 3rd party certification audits as an auditor/verifier recognised by the New Zealand Ministry for Primary Industries (MPI). In addition, I have trained thousands of food professionals from government agencies, NGOs, academia and businesses across the whole supply chain from farm to fork and across the different sectors, not only in New Zealand but in Southeast Asia and Middle East.

I am driven by food professionals' experiences of light bulb moments and breakthroughs in their thinking. I enjoy supporting them protecting food for all.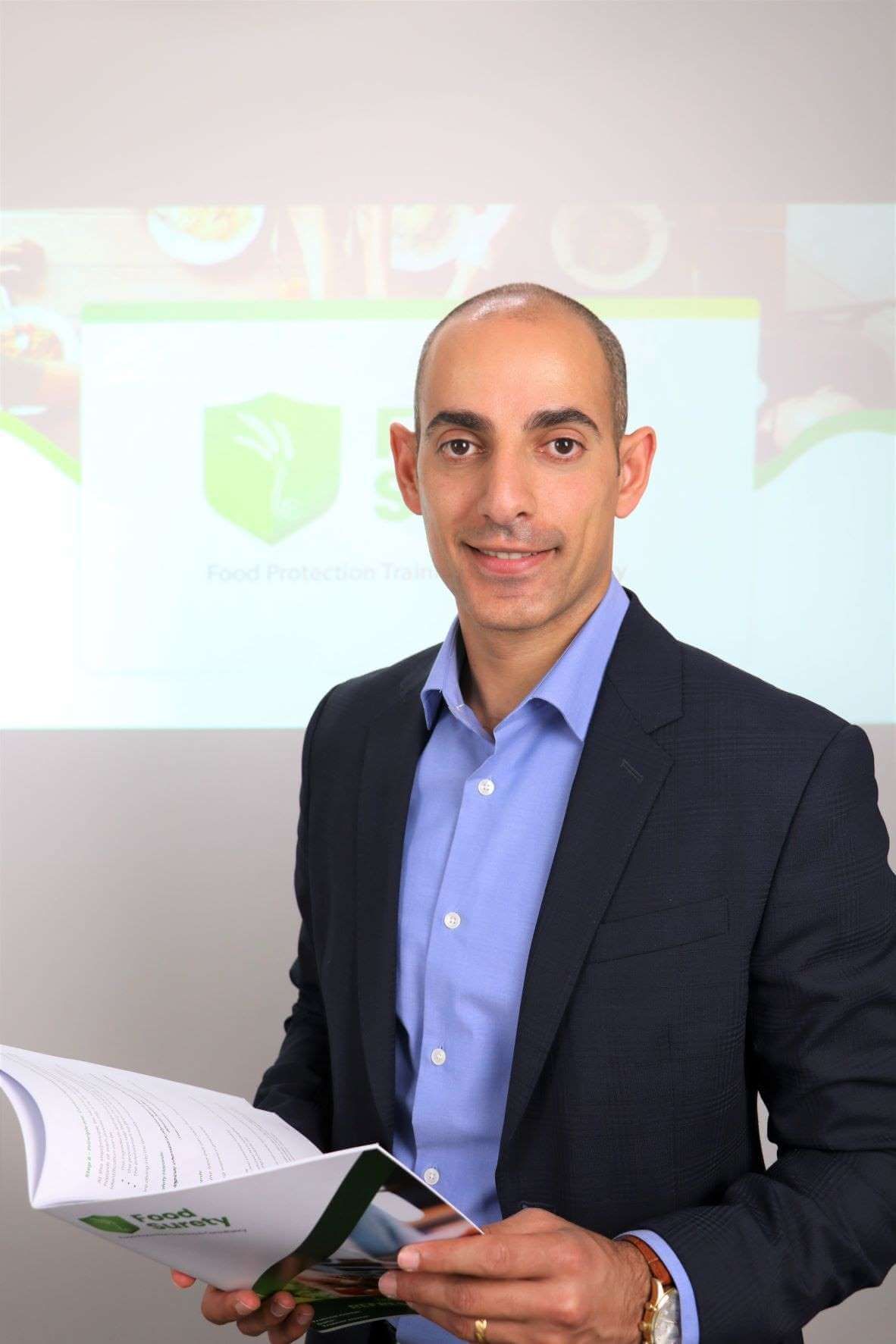 Recently completed advanced HACCP training with Ray and really enjoyed the course.
Delivered online due to covid, but all went well. Materials were excellent and Ray adjusted the pace of training to fit with the participants. Highly recommend!

Paul Blatchford
Zespri International Limited


Over my 35 years of going to all sorts of courses this HACCP course has to be one of the best. Ray is clear, knowledgeable and agile thinker.

Phil Nilsson
Director and Engineering Manager
Alive Foods Limited


Ray is very knowledgeable, has a very effective communication and ability to keep you engaged and interested.
My team and I have learned a lot, and we feel more confident applying the knowledge back in our workplace.


Virginie Cazeaux
Quality Assurance & Compliance Manager
Frucor Suntory Ltd - New Zealand

I have recently completed this HACCP training program. The trainer is highly qualified, professional, and friendly.
I enjoyed all the training programs and updated my theoretical and practical knowledge. Thanks a lot, Ray 🙂



Iroshan Kariyawasam

HACCP Classroom Training NZ - Dates
\Learnworlds\Codeneurons\Pages\ZoneRenderers\CourseCards
HACCP Virtual Classroom - Dates
\Learnworlds\Codeneurons\Pages\ZoneRenderers\CourseCards
\Learnworlds\Codeneurons\Pages\ZoneRenderers\CourseCards
Be the HACCP expert you aspire to be! Protect your organisation, consumers and your future!
HACCP Certificate that gives you confidence

Our goal is support food professionals on their journey so they are successful and fulfilled protecting consumers and brands.
This HACCP course will help you to understand how prerequisite programs and HACCP principles apply to your food safety system.
Boost your confidence, understand the food safety hazards applicable to your organisations processes and manufacturing practices.
Become a certified HACCP professional and
bring value to your organisation
and by default to the whole food supply chain.
Introductory HACCP Certification New Zealand satisfying Codex, MPI and GFSI recognised programmes requirements.

What is Hazard Analysis and Critical Control Point - what HACCP means?
HACCP stands for Hazard Analysis and Critical Control Point. HACCP is a system that does identify, analyse, and control biological, chemical and physical food safety hazards to prevent food safety issues from raw materials procurement, handling, manufacturing, distribution and consumption of the finished product.

What makes HACCP system so widely accepted?

HACCP system is the best approach to managing food safety risks, it is scientific, and it is accepted by Codex Alimentarius, most regulators around the world, GFSI recognised and customers food safety certification standards.


What makes an excellent HACCP certification course?

Other than the typical expectations of good, engaging, easy to follow and understand course, an excellent HACCP training course should be relevant to the trainee's industry and provide them with practical tips and best practices that help them to do what is right with confidence protecting consumers and brands. Knowledge is good but applying it is great.


How often is HACCP training required?

A refresher HACCP training is recommended every three years to keep up to date with current food safety concerns, regulations, requirements and expectations. Food Surety introductory HACCP courses certification has no expiry date


What HACCP training NZ QA requirements does Food Surety's HACCP certification meet?

Food Surety's HACCP training courses are based on NZQA Unit 28264 HACCP training and the requirements of the New Zealand Ministry for Primary Industries (MPI), local New Zealand councils and recognised by MPI Food Act 2014 and Animal Products Act 1999 verifiers and evaluators.

It is very less likely that you need the actual unit standard reported to NZQA so we don't waste your time copying answers into a lengthy assessment that has limited added value. Our courses are internationally recognised, practical and focuses on adding real value to you and your workplace.


This introductory HACCP training isn't but Food Surety's advanced course "HACCP Principles & Advanced Application" is accredited by the International HACCP Alliance, successfully completing the advanced HACCP two day course, you will get an official Food Surety Certificate with the International HACCP Alliance Gold Seal on it.
Food Surety's HACCP training courses are thoughtfully developed and delivered to help food businesses, and food handlers, building and maintaining their food control plan or any other food safety management systems like those certified to BRCGS,SQF, WW SEP or FSSC 22000...

Our courses includes the topics covered in a basic food safety training and good manufacturing practices like personal hygiene, maintenance, approved supplier programmes,... and then move into the more advanced topics like critical control points, critical limits, verification and validation,...

It will give you great knowledge in the areas of HACCP and food safety applied to your business and food sector.

Be the HACCP expert you aspire to be! Protect your organisation, consumers and your future!