Lesson series
In-person Training
Alive Foods Limited
Completing this course, you will be able to:
Understand what is HACCP, its importance and benefits

Understand how HACCP relate to and is affected by regulatory requirements

Explain Good manufacturing Practices (GMPs) and their role  

Identify and control food safety hazards related to your products and processes


Present and discuss the principles of HACCP


Develop and review a HACCP  system inline with Codex Alimentarius guidelines (2020)


Establish monitoring, corrective actions, verification and review effectiveness of your HACCP plan


Meets the formal HACCP training requirements of GFSI Standards (BRCGS, SQF) and other relevant Standards.

What's included?
Learning methods


Presentation and workbook

Exercises

Live discussions


Assessment

Links and resources

Certificate of Completion
Demonstrating your advanced level of understanding and competency.

Meet expectations of certification programmes like BRC, SQF,... 

 

W

ho

is it for?




 All food & beverage sectors:

Quality & Compliance professionals


Internal auditors


Production professionals


Product development professionals


Engineers & maintenance professionals

Ray Haddad
I am the Trainer & Managing Director at Food Surety Ltd, I too hate confusion! I have worked in the food industry in quality assurance roles, auditing, consulting, training, instructional design, work place assessment and as an advisor in international food safety projects. This varied experience has given me depth of understanding of the needs and the pain points of the different parties in the food industry.

Since 2007, I have a proven track record conducting hundreds of audits including external 3rd party certification audits as an auditor/verifier recognised by the New Zealand Ministry for Primary Industries (MPI), in addition, I have trained thousands of food professionals from government agencies, NGOs, academia and businesses across the whole supply chain from farm to fork and across the different sectors,  not only in New Zealand but in Southeast Asia and Middle East.

I am driven by food professionals experiencing light-bulb moments and breakthroughs in their thinking and I enjoy supporting them protecting food for all everywhere.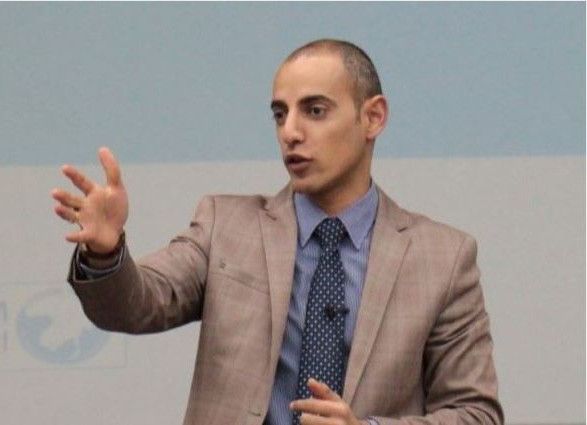 What other Food Professionals have to say

I'm passing on a recommendation for a good course and trainer. I recently completed VACCP training with Food Surety.  The one day course was via zoom and was surprisingly hands on with breakout rooms and working through examples. It has helped reflecting on all potential fraud types across the entire supply chain and appropriate mitigations. I highly recommend it.

Craig Cooper
Quality and Operations Manager
Hawkins Watts New Zealand


Ray is very knowledgeable, has a very effective communication and ability to keep you engaged and interested. My team and I have learned a lot, and we feel more confident applying the knowledge back in our workplace.


Virginie Cazeaux
Quality Assurance & Compliance Manager
Frucor Suntory New Zealand Ltd

I would like to sincerely thank Ray Haddad of Food Surety for delivering an Insightful and Informative training session. My Acquaintance and connections who are in the Space of Food safety & Technical compliance who would require an in depth understanding on Food defense and Food fraud implementation. I would certainly recommend you to take up this course


Ravishankar Kumaresan
Food Safety & Regulatory Compliance Manager
Mercorella Group


RELATED COURSE

Internal Auditor Training
Professionals like you usually take this course too
Get insider tips

Subscribe to our email list and get
Insider Tips

once a month and on occasion about industry events.